Navigating the complex realm of eCommerce development requires a strategic ally, and Sylius has emerged as a powerful force in shaping dynamic online stores.
As we step into 2023, the demand for expert Sylius services continues to rise, making it essential to identify the trailblazers in this domain.
In this article, we unveil the Top 15 Sylius eCommerce Development Companies of 2023, shining a spotlight on the industry leaders whose innovation, proficiency, and client-centric approaches set them apart.
Join us on a journey to discover the key players shaping the future of Sylius eCommerce development, each distinguished for their unique contributions and commitment to crafting unparalleled digital commerce solutions.

Why Sylius development?

Sylius development is gaining prominence for several compelling reasons. Firstly, its open-source nature fosters a collaborative and adaptable environment, allowing developers to customize and tailor solutions to specific business needs.
The modular architecture of Sylius makes it exceptionally flexible, enabling seamless integration with existing systems and scalability as businesses grow.
Moreover, Sylius prioritizes a user-centric approach, providing a rich set of features for a superior online shopping experience.
Its robust API layer facilitates integrations with various tools and services, enhancing the overall functionality of eCommerce platforms.
Additionally, the framework is built on Symfony, a widely adopted PHP framework, ensuring a solid foundation for stability and security.
In the rapidly evolving eCommerce landscape, Sylius development stands out for its commitment to innovation, adaptability, and empowering businesses to deliver exceptional digital commerce experiences. Learn more about Sylius development in our blog.

Top Sylius eCommerce Development Companies

Explore the distinctive strengths and capabilities of each company on this list, recognizing that the ideal Sylius e Commerce development partner hinges on your specific requirements and goals.

1. Uran Company

Uran Company positions itself as a premier Sylius eCommerce development firm, celebrated for its proficiency in tailoring solutions to meet the distinctive needs of clients. Their services include: custom app development service, custom cross platform app development service, custom mobile app design and development , software integration services and more.

Key Features:
Sylius framework expertise
Tailored eCommerce solutions
Client-centric approach

2. Uplanet

Uplanet solidifies its standing as a leading Sylius e-Commerce development company, offering avant-garde solutions for businesses seeking a robust online presence.
Key Features:
Specialization in Sylius eCommerce
Innovation-driven development
Proven track record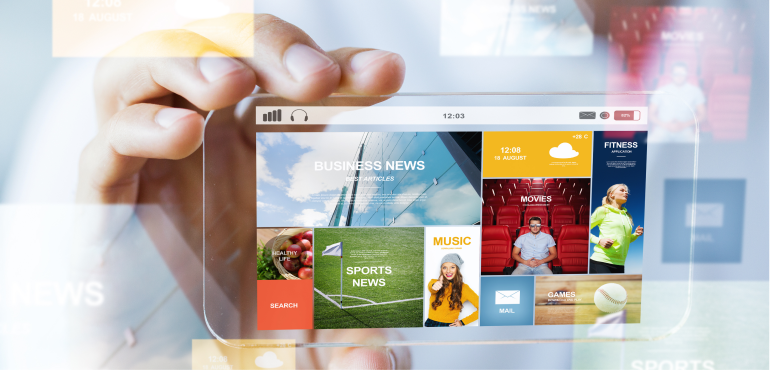 3. Velox Softech

In a short span, Velox Softech has positioned itself as a top development Sylius agency, delivering robust and high-performance development solutions to a diverse range of customers with varied demands.
Key Features:
Rapid establishment as a top development agency
Robust and high-performing solutions
Catering to diverse customer requirements

4. Webkul

Renowned for its expertise in Sylius development, Webkul boasts a portfolio with reputable clients across different domains. The company's dedicated Sylius developer ensures reliable solutions tailored to meet specific requirements.
Key Features:
Specialization in Sylius development
Trusted by reputed firms
Customized solutions for diverse needs

5. Treolabs

Treolabs excels in Sylius development, performance optimization, and handling projects of varying complexities across industries.
Key Features:
Excellence in Sylius store development
Expertise in performance optimization
Handling projects of varying complexities across industries

6. Brandcrock

Known for on-time project completion and quality product delivery, Brandcrock maintains a proven record of excellence. The company prioritizes smartness, quality, and sharpness in its deliverables.
Key Features:
Proven record of on-time project completion
Emphasis on smart, quality, and sharp deliverables

7. Inchoo

With 11 years of experience in e-commerce technologies, Inchoo is a well-known player in providing E-commerce services on Sylius and other platforms. The company offers comprehensive services covering every aspect of e-commerce.
Key Features:
Over a decade of experience in e-commerce
Expert Sylius and other platforms
Holistic services covering all aspects of e-commerce

8. Itristan Media Group

Recognized for developing highly profitable and innovative Sylius ECommerce Websites globally, Itristan Media Group integrates CRMs, ensures payment security, implements custom application extensions, and focuses on creating innovative mobile user experiences.
Key Features:
Global recognition for innovative Sylius ECommerce Websites
Expertise in integrating CRMs and ensuring payment security
Focus on creating innovative mobile user experiences

9. Bay20

With passionate and skilled Sylius developer and designers, Bay20 offers services covering project conceptualization, design, development, testing, and marketing.
Key Features:
Passionate and skilled Sylius developers and designers
Comprehensive services from conceptualization to marketing
Holistic approach to project development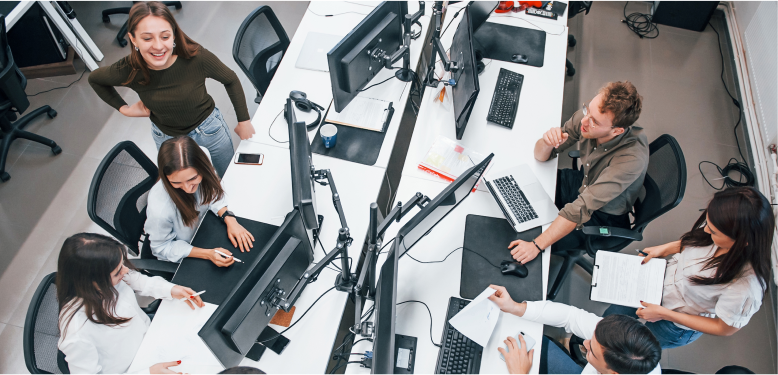 10. Emizentech

Specializing in various e-commerce technologies such as Shopify, Opencart, Sylius, and more, Emizentech is a dedicated e-commerce development company. With an expert team for each technology, including Sylius service, Emizentech serves a diverse client base in both domestic and international markets.
Key Features:
Expertise in a range of e-commerce technologies
Tailored solutions for each client
Wide pool of clients in varied industries

11. Onilab

Onilab is a dynamic Sylius company known for its proficiency in crafting scalable and efficient eCommerce solutions. With a focus on performance optimization and client satisfaction, Onilab has successfully delivered projects across diverse industries.
Key Features:
Dynamic Sylius development company
Proficiency in crafting scalable eCommerce solutions
Focus on performance optimization and client satisfaction

12. Divante

Divante is a recognized name in the field of Sylius development, known for its expertise in creating cutting-edge solutions. The company's commitment to innovation and staying at the forefront of technology makes it a preferred choice for businesses looking for advanced Sylius e-Commerce solutions.
Key Features:
Expertise in Sylius development
Focus on cutting-edge solutions
Commitment to innovation and technology leadership

13. SoftLoft

SoftLoft stands out as a prominent Sylius e Commerce development company, offering comprehensive solutions to businesses of all sizes. With a client-centric approach and a team of skilled developers, SoftLoft ensures the success of eCommerce projects.
Key Features:
Prominent Sylius eCommerce development company
Comprehensive solutions for businesses of all sizes
Client-centric approach for project success

14. Inviqa

Inviqa is a trusted name in the Sylius development landscape, providing end-to-end eCommerce solutions. The company's holistic approach, from strategy to implementation, has earned it a reputation for delivering successful projects.
Key Features:
Trusted name in Sylius development
End-to-end eCommerce solutions
Holistic approach from strategy to implementation

15. Xigen
Committed to constructing high-performance e-commerce solutions Sylius, Xigen caters to both enterprise and SMB clients aiming to expand their businesses. Their data-driven approach ensures engaging and effective solutions.
Key Features:
Commitment to high-performance ecommerce solutions
Serving both enterprise and SMB clients
Data-driven approach for engaging solutions