Android Mobile App Development Company
Our Android mobile app development company specializes in creating high-quality, innovative apps for the Android platform. We leverage the latest technologies and development tools to build scalable and robust apps that meet the specific needs of our clients.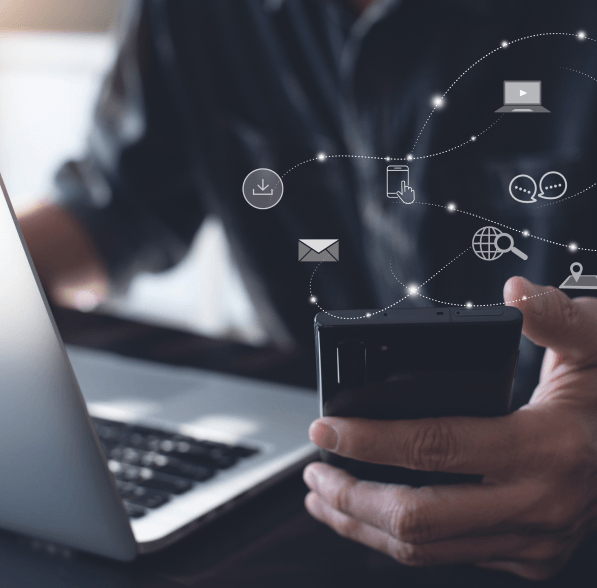 Android Mobile App Development Services
Our team specializes in developing Android mobile apps for a wide range of industries, providing end-to-end solutions from ideation to launch. With a focus on user experience and cutting-edge technology, we offer custom Android mobile app development services that are tailored to meet the specific needs of our clients. Our experienced developers are well-versed in the latest Android SDK and frameworks, ensuring that our apps are optimized for performance, scalability, and security. We also provide ongoing maintenance and support to ensure that our clients' apps are up-to-date and functioning at their best.
Our Full Technology Stack for Android Mobile App Development
Flutter, React Native, Kotlin, Java, Android SDK, Android Studio, Google store, JWT, Push, Firebase, Facebook API, Google API, Stripe API, PayPal API, REST API, Swagger
Experienced Across a Broad Range of Industries
Our team of expert developers specializes in creating Android mobile apps for diverse niches. We excel in providing customized solutions that cater to our clients' specific needs and requirements. Our extensive knowledge and experience in Android mobile app development enable us to help businesses achieve their goals and provide their users with seamless and engaging experiences. We stay up-to-date with the latest Android trends and technologies to ensure our clients get top-notch mobile apps that are user-friendly, intuitive, and optimized for performance.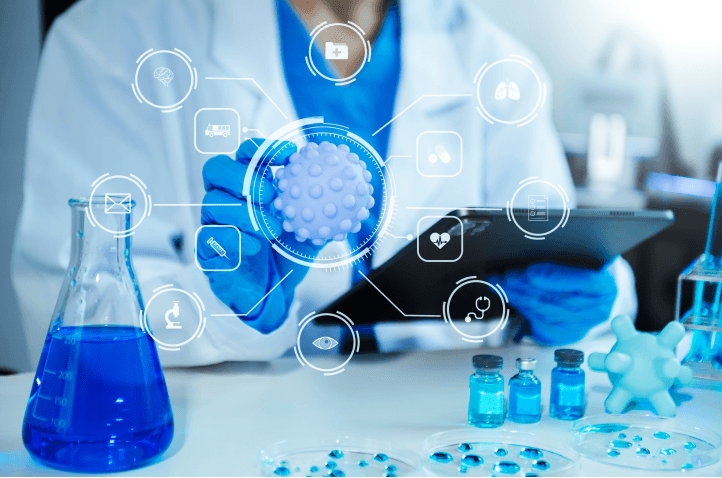 Fintech
Our Android mobile app development services company can create various types of apps such as mobile banking apps, mobile wallets, investment management apps, stock market tracking apps, peer-to-peer lending apps, insurance comparison apps, and more. This Android mobile app development solution can be customized to meet the specific requirements of businesses in the fintech industry, including compliance with financial regulations and security measures to protect sensitive user information. By developing Android apps that streamline financial processes and provide easy access to financial services, we can help businesses in the fintech industry improve customer engagement and increase revenue.
Retail & Ecommerce
We can help businesses, via custom android mobile app design and development, to enhance their online presence and provide better customer experiences. For instance, an e-commerce app can be created to offer customers the ability to easily browse and purchase products, view order status, and receive personalized offers. A mobile payment app can be developed to facilitate easy and secure payment transactions, while a retail store app can be created to help customers find stores, view products, and access exclusive offers. Additionally, loyalty program apps can be created to reward loyal customers and encourage repeat purchases.
Healthcare
Uran Company android mobile app development services can create applications such as telemedicine apps, medication management apps, fitness and wellness apps, doctor appointment booking apps, patient portal apps, and electronic health record (EHR) apps. These apps can help healthcare providers improve patient care and access, streamline administrative tasks, and reduce healthcare costs. For instance, telemedicine apps can allow patients to receive remote medical consultations, while medication management apps can help patients track their medication intake and schedule reminders. EHR apps can enable healthcare providers to easily store and access patient health records, reducing errors and improving the overall quality of care.
Education
Our customized android mobile app design and development services allow us to create various apps such as learning management systems, e-learning apps, educational games, virtual classroom apps, online exam apps, and more. These apps can be designed to cater to the needs of different levels of education, from primary schools to universities. For example, an e-learning app can offer a wide range of courses and modules with interactive videos and quizzes, while a virtual classroom app can allow students and teachers to collaborate in real-time and hold online lectures. We also integrate various features such as progress tracking, feedback systems, and gamification elements to make the learning experience more engaging and effective.
Insurance
In the insurance industry, our company can develop different types of android mobile app development solution. For example, we can create insurance policy management apps that allow users to view their policies, premiums, and claim history. They can also develop insurance comparison apps that help users compare different insurance policies, premiums, and benefits from different providers. Another type of app that our team can create for the insurance industry is a mobile claims processing app that allows users to report claims, upload photos and videos of the damage, and track the status of their claims in real-time. These apps can help insurance companies streamline their operations and provide better customer service to their policyholders.
Travel & Hospitality
As an IT company we can develop various Android mobile apps for the travel and hospitality industry, such as booking and reservation systems, travel guides, city maps, language translation tools, and more. For instance, a mobile app that helps users find and book flights, hotels, and rental cars, with features such as price comparisons, customer reviews, and loyalty programs, can be developed. Other apps could include tour guides that provide users with detailed information about popular tourist destinations, local attractions, and events happening in the area. A mobile app that allows users to order room service, make restaurant reservations, and access hotel amenities can also be developed. The possibilities are endless in android mobile app development that cater to the needs of the travel and hospitality industry.
Our Android Mobile App Development Process
Ideation
The ideation stage is the part of android mobile app development process where the team identifies the problem that the app is trying to solve and conducts research to understand the market and target audience. The team collaborates with the client to define the objectives, requirements, and scope of the project. By the end of this stage, the team should have a clear understanding of the app's purpose, features, and potential challenges.
UI/UX Design
In the UI/UX design stage, the team focuses on creating a visual representation of the app's user interface and user experience. This stage involves wireframing, prototyping, and creating a design concept that aligns with the client's brand and meets their requirements. The team also considers user feedback to optimize the design and ensure a seamless user experience.
Development
The android native mobile app development stage involves turning the design concept into a functional mobile app. The development team builds the app's features, integrates APIs, and ensures the app is optimized for performance, scalability, and security. This stage requires collaboration between the development team, designers, and the client to ensure the app meets all the required specifications.
Quality Assurance
During this stage of the android mobile app development process, the app undergoes rigorous testing to ensure that it is free of errors and functions as intended. The testing process covers different aspects of the app, such as its functionality, user interface, and performance. The team also performs compatibility testing to ensure that the app runs seamlessly across various devices and operating systems.
Maintenance & Support
After the app is launched, the development team provides ongoing maintenance and support to ensure that the app remains up-to-date, secure, and user-friendly. The team addresses any bugs, fixes issues, and adds new features as required. They also monitor the app's performance and user feedback to make continuous improvements and enhancements to the app.
Why Choose Uran Company For Android Mobile App Development?
Uran Company is a top-rated provider of Android mobile app development services. Our team of experienced developers and designers have a deep understanding of the Android platform and can create customized solutions that meet the unique needs and requirements of our clients. We use the latest technologies and best practices to ensure our apps are optimized for performance, scalability, and security. We also offer ongoing maintenance and support to ensure our clients' apps remain up-to-date and compatible with new operating systems and devices. With a proven track record of delivering high-quality mobile apps, Uran Company is a trusted partner for businesses looking to develop innovative and engaging Android apps.
What Our Clients Say About Us
"
Working with these guys has broadened our horizons and made us imagine making our project even bigger than we initially thought we could. They are very reliable and clear communicators.
---
Andrei P.
Bucharest, Romania
"
Uran Company maintains a strong knowledge base of cutting-edge technology like video filters and end-to-end encryption. The expert team works diligently to maximize ROI. Flawless deliverables are paired with data analytics tools that evidence universally positive user feedback.
---
"
The team has been excellent in keeping us on track and working to understand what we are doing. We are very happy with the work Uran has done. The main point that I want to mention is their ability to work with minimal technical requirements and suggest their options to improve our project on the go.
---
Android Mobile App Development FAQs
01
What Are the Different Types of Android Mobile Apps?
There are several types of Android mobile apps, including native apps, hybrid apps, and web apps. Android native mobile app development is made to built apps using programming languages such as Java or Kotlin and are optimized for performance and user experience. Hybrid apps are a combination of web and native apps, allowing developers to build once and deploy on multiple platforms, including Android. Web apps are accessed through a mobile browser and are built using web technologies such as HTML, CSS, and JavaScript. They are not installed on the device but can be added to the home screen and accessed like a native app.
02
How Much Does It Cost to Develop an Android Mobile App?
Android mobile app development cost can vary widely depending on various factors, such as the complexity of the app, the features required, the development platform used, and the location of the development team. According to some industry estimates, a basic Android mobile app can cost anywhere from $5,000 to $10,000, while more complex apps with advanced features can cost upwards of $50,000 or more. However, it's important to note that these estimates are only approximate, and the actual cost of customized android mobile app design and development can vary significantly depending on the specific requirements of the project.
03
How Long Does It Take to Build an Android Mobile App?
The time it takes to build an android mobile app development solution depends on several factors, including the complexity of the app, the features required, and the development approach used. A simple app with basic features could take a few weeks to develop, while a more complex app with advanced features and custom design could take several months to a year to develop. In addition, factors such as app testing, quality assurance, and deployment to the app stores can add additional time to the development process. It's best to consult with an experienced mobile app development company to get a more accurate estimate for your specific app project.