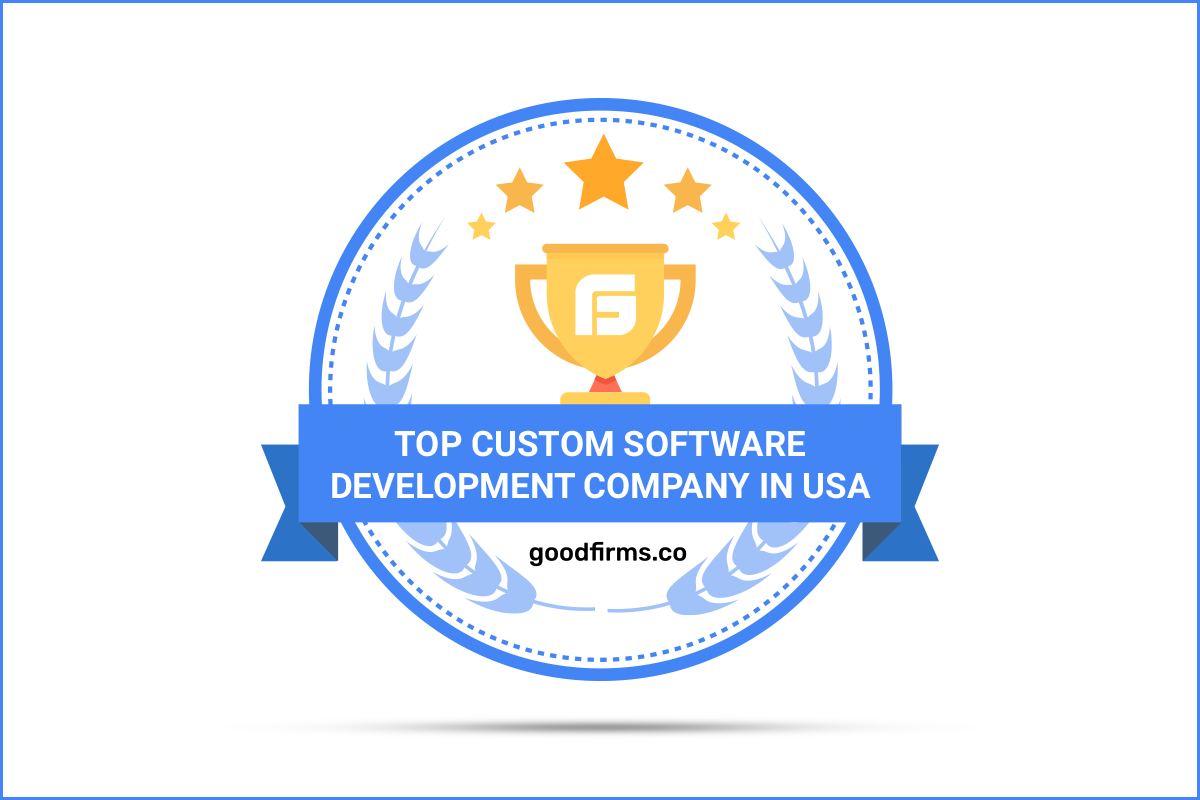 Specializing in developing robust software solutions for global clients would soon endow Uplanet, our parent company, as one of the leading software development service providers in the USA at GoodFirms.
Overview:
Incorporated in 2015 and based in Colorado,
Uplanet
is a technology solutions corporation specializing in Bots and Smart Assistants, WebRTC streaming solutions, Progressive Web AMPs, Shopify Headless Commerce, and a few others.
With the development centers in Bulgaria, Uplanet's development specialists are from Ukraine, and its offices are located in the USA, Bulgaria, and Ukraine.
GoodFirms' Research Process:
GoodFirms is an online platform offering the deserved exposure to the best software development, mobile development, and web development companies on its platform with its precise research process.
The evaluation directed at GoodFirms involves three models – Quality, Reliability, and Ability with which the firm assists in scaling the companies as per their offerings.
All business proprietaries can quickly generate a profile at
GoodFirms
; however, only a few of them gain a leading position by presenting their unique abilities.
Software Development:
Uplanet renders clients with a wide range of software development services for production, enterprises, banking, small and medium corporations, and consultancy services.
The experts at Uplanet leverages years of experience in producing top-rated, customized, and high-performing enterprise software solutions that help businesses become future-ready.
The engineers design, develop, measure, and improve next-gen solutions beyond a range of industry verticals.
Uplanet's software development team has successfully delivered impactful digital conversion with maximum efficiency and agility over the years.
The group produces result-driven custom software solutions by utilizing modern technologies and advanced approaches like Agile and DevOps to quicken the time-to-market of clients' applications.
Thus, having a proven track record of encouraging brands to remodel their businesses with the help of innovative technologies and years of experience in software development would soon bequeath Uplanet to secure a position in the up-and-coming leaders in the
software development category
in the USA at GoodFirms.
Web Development:
A web developer or coder takes a web design and turns it into a website by writing codes using web development programming languages.
At Uplanet, developers are responsible for developing parts of a website that people see and communicate using HTML, CSS, and JavaScript.
The developers are also accountable for creating menu bars, background colors, headers, text colors, and other beautiful parts of a site.
At Uplanet, experienced developers fuse creativity and imagination to deliver user-friendly and custom-rich web solutions.
The professional programmers live up to the mark to operate on all types of development requirements.
The team provides them with entire suggestions about picking a platform, helps them plan the process and flow of work, tips about designs, and complete support after work is done.
Thus, achieving results on the given timeline with an acceptable quality of work endows Uplanet to lead in the web industry amongst its competitors.
The review displayed below proves the potentials of the web developers at Uplanet.

Mobile App Development:
Uplanet is more than a mobile app development service provider. The organization delivers a complete automated solution to maintain the entire life-cycle of clients' mobile devices efficiently.
Expert app developers are services providers who manage and develop mobile applications (Android and IOS) as per customer ideas. They provide complete maintenance and maintenance for different mobile services.
Uplanet holds an experienced team of app developers specializing in developing Android & iOS apps and covering the complete development process, from concept to distribution.
The team has produced apps over the years, and some are getting millions of downloads and users.
The experienced and skilled app developers build mobile Apps that manifest excellence and aptly meet the businesses' diverse mobile app development needs.
About GoodFirms
Washington, D.C.-based GoodFirms is a maverick B2B research and reviews firm that aligns its efforts in finding the software development, web development, and mobile app development agencies delivering unparalleled services to its clients.
GoodFirms' extensive research process ranks the companies, boosts their online reputation and helps service seekers pick the right technology partner that meets their business needs.
About the Author
Anna Stark is presently working as a Content Writer with GoodFirms – Washington D.C.-based B2B Research Company, which bridges the gap between service seekers and service providers. Anna's current role lingers to shape every company's performance and key attributes into words. She firmly believes in the magic of words and equips new strategies that work, always with ideas, something new to carve, and something original to decorate the firm's identity.