Snap Overview
If you think live streaming is a fun teenaged hobby, think again. It is far more than that. While it is most commonly associated with Twitch and game players, it has become a new-age entertainment trend.
Streaming services are a growing industry of live content with a multi-million-person audience. However, it is not the special prerogative of whiz kids.
Celebrities, bloggers, and brands communicate directly with their followers and give them the content they want to watch through live streaming.
Some Statistics:
Live streaming has been taking off in popularity over the last eight or nine years. That's incredible, and it's not going to stop. The online streaming services market is poised to grow by $149.96 billion from 2020 to 2024.

The number of companies using video as a marketing tool has increased from 63% to 87% over the past three years. Marketers believe that live video content has helped them increase traffic to their website and generate strong leads.

Electronic interactive entertainment spelled out the end of cable channels in 2018. The majority of people are watching less TV due to online streaming.

Internet users watched 1.1 billion hours of live video in 2019. By all accounts, this figure is destined to rise.

The new generation prefers watching live video over reading a blog. For viewers, a six-second video is enough to get the message across.
​The question that plays over and over in everyone's mind is, "Why is online streaming so pleasurable to watch?"
Well, there is something about it that makes people feel connected, and it has disrupted the traditional video-content world in a matter of years.
For starters, live streaming creates a shared culture for millions of users. Second, the relationship between a broadcaster and viewers becomes much more two-way.
Last but not least, money—teens can easily become millionaires just by turning on their computers or posting on social networks. You don't have to be a celebrity to be famous and rich.
Just be the best at whatever you're doing. What a time to be alive, right? Besides, live streaming is the key to self-expression.
Show your virtuoso guitar playing, practice yoga asanas, or give a pizza cooking master class in the online environment.
One of the big drivers of the popularity of streaming is the current lockdowns. We've wound up in a world where restaurants, cinemas, and clubs are closed due to the coronavirus.
People don't have much to occupy their days during this self-isolation period. Screen time brings us to streaming.
Keeping all this in mind, let's dig into this phenomenon and see what we can find.
Streaming Trends for 2020
PwC's recent study found that only 17% of viewers find what they want to watch on streaming platforms with ease, so there's room for improvement—especially when it comes to personalization in searches and recommendations.
Let's see what giants of the internet have to offer this year:
Netflix is working on an application with AI search engines. The goal is to create personalized trailers and commercials based on the user's behavior.
Hulu, a subscription video-on-demand service, is going to improve its recommendation system by adding "Like" and "Dislike" buttons. The will also platform expand the user's capabilities with specialized collections and advanced search tools that make navigation more convenient.
Amazon has developed Personalize, a machine learning service that adds individualized recommendations to customers who use its applications.
Apple AR Glasses are coming! The sheer wealth of quality content that will be displayed on them via your smartphone includes notifications, directions on a map, news, weather forecasts, 3D videos, and virtual conferences.
Another trend is voice activation. According to some forecasts, 50% of people will choose voice assistants to carry out web search and IoT device management by the end of 2020. Speech recognition technology is already widely used in smart speakers (such as Apple HomePod) and for translation into different languages. Many companies are promising multilingual voice assistants, allowing you to search or enter commands in multiple languages.
Do you want to give your brand a voice? Create Alexa Skills with Uran! The company is yearning to help you implement your own virtual assistant, whether it's a chatbot, messenger, or Alexa voice assistant, to deliver an effective customer experience for your service. Make conversing with your audience more natural. Uran also offers real-time event broadcasting, gaming, multimedia streaming, web conferencing, online meeting software, and much more.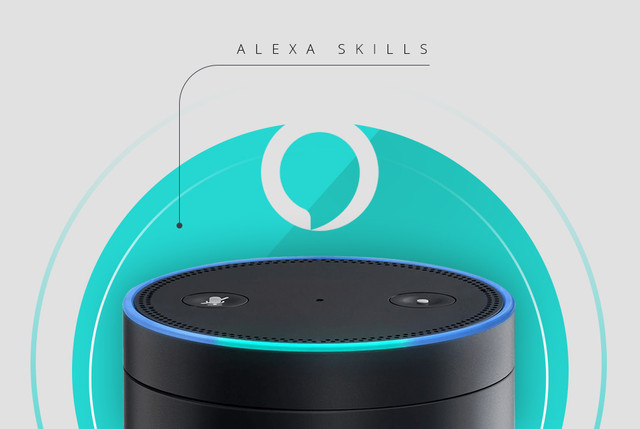 The grand takeaway here? AI is an important means of maximizing the value of live video streaming, improving gaming performance, and interpreting streaming content. What is more, it is the perfect metadata extraction tool.
People will be able to fight harmful content and keep themselves safe online with the help of machine intelligence. Safety comes first, last, and always, remember?
Real-time video switching, automated actions in live streams, and natural language processing will become our new normal in the coming years.
Live Streaming for Businesses
Why is online streaming a must for businesses? We know you're skeptical—we hear you.
In the current context of extraordinary uncertainty, people work, study, and have fun online, which affects their behavior and habits. Winning customers' love is not enough today. Getting them to stay longer on your site is what counts.
Here are our two cents (spend them wisely): Create cohesive, on-brand content that aligns with your business as a whole and keeps your followers coming back for more.
Live streaming is here to help you. We'll show you the hidden power of this must-try tactic.
Let's get started:
Live up to the expectations. Consumers prefer watching over reading. Ignoring the streaming trend means you'll be a step behind.
Increase brand loyalty and trust with customers. To reach your target audience, start by contacting and inspiring people with confidence. Thanks to online streaming, viewers become witnesses at the moment of the event. A live show launches people into a vivid description of your product or service and makes the brand more alive.
Ensure the greatest possible coverage of the audience. People will watch, share, and comment on your broadcasts. Each user action increases the reach. Virality is difficult to achieve, and user-generated content spreads faster. If you're struggling to boost follower numbers and brand awareness, online streaming might just be your ticket to getting attention from millions of users.
Get feedback. Streaming is one of the best ways to engage potential customers with your brand. Being an active participant in the process demonstrates a growing readiness for dialogue. During a live broadcast, the brand receives real feedback, gauges the audience's reaction, and can quickly respond to comments.
Interact with your audience in a way that you never thought possible before. You can literally go live and let people know that you are there. They can comment and engage with you while it's happening. Mark our words, gaining new followers is easy. The results will make themselves obvious to you.
You can use live video for your social media, email marketing, website, YouTube channel, or anywhere else. Using live streaming to make money is all up to you.
Your imagination is the limit. Go live for your business! We promise that you won't regret this decision.
What industries have benefited from live streaming in the current COVID-19 pandemic?
Retail. Live commerce is already here. Live stream shopping is the latest e-commerce trend in China. It's all about building your community, nurturing them, and eventually leading them to become customers. The setup is quite simple: a computer, a couple of microphones, and a couple of cameras, and you are ready to go. Increase sales with live streaming right now!
Food service. It was heartbreaking to see our favorite restaurants lock their doors for several months due to the pandemic. Dinner at home is the new trend. Chefs from popular restaurants broadcast live videos and teach viewers how to cook from the comfort of their own homes. Users have a fair chance to learn how to make restaurant dishes and choose a good wine. Or they can check out what's going on from the restaurant kitchen. How can a food business owner reap the benefits of online reality? Restaurant companies are growing their online presence with a live broadcast. Streaming is an ideal way to reintroduce yourself to the public.
Online learning platforms. Language schools are a case in point. They are now in a better position. By far, it is much easier for them to adapt to new conditions than other industries. Treating patients remotely or learning how to drive a car online is much more difficult than teaching English. Educational lessons for distance learners are perfect for becoming fluent faster. Stay home and stay safe.
What will be the YoY growth of the online streaming market between 2020 and 2030?
We need a crystal ball to answer that question. One constant in all of this, however, is that the industry will go on worming its way into wider popular culture. It has already changed the way we live our lives significantly.
Online streaming gives people amazing content around the globe, eliminating boundaries and grasping millions of dollars along the way. Moreover, it takes your business to new levels.
Don't miss this golden opportunity. Give it a try, and the results will take care of themselves.